{"id":11623574980,"title":"U.T. Vibrance","handle":"ut-vibrance","description":"\u003cmeta charset=\"utf-8\"\u003e\n\u003cp\u003e\u003cspan\u003eU.T. Vibrance combines D-mannose with carefully selected botanical extracts and powders traditionally used to support healthy urinary tract function. Available in powder and tablets.\u003c\/span\u003e\u003c\/p\u003e\n\u003cmeta charset=\"utf-8\"\u003e\n\u003cul\u003e\n\u003cli\u003eEradicate E.coli bacteria form the urinary tract\u003c\/li\u003e\n\u003cli\u003eNutritionally support healthy urinary tract function\u003c\/li\u003e\n\u003cli\u003eRestore urinary tract health\u003c\/li\u003e\n\u003c\/ul\u003e\n\u003cimg src=\"\/\/cdn.shopify.com\/s\/files\/1\/2067\/5491\/files\/Gluten_Free.png?v=1502925416\" alt=\"Gluten Free\" width=\"100px\" height=\"120px\"\u003e\u003cimg src=\"\/\/cdn.shopify.com\/s\/files\/1\/2067\/5491\/files\/Vegetarian.png?v=1502925453\" alt=\"Vegetarian\" width=\"100px\" height=\"120px\"\u003e\u003cimg src=\"\/\/cdn.shopify.com\/s\/files\/1\/2067\/5491\/files\/Dairy_Free.png?v=1502925126\" alt=\"Dairy Free\" width=\"100px\" height=\"120px\"\u003e\u003cimg src=\"\/\/cdn.shopify.com\/s\/files\/1\/2067\/5491\/files\/Plant_Based.png?v=1502925443\" alt=\"Plant-Based\" width=\"100px\" height=\"120px\"\u003e\u003cimg src=\"\/\/cdn.shopify.com\/s\/files\/1\/2067\/5491\/files\/Non-GMO.png?v=1502925424\" alt=\"Non-GMO\" width=\"100px\" height=\"120px\"\u003e\u003cimg src=\"\/\/cdn.shopify.com\/s\/files\/1\/2067\/5491\/files\/Soy_Free_large.png?v=1502925450\" alt=\"\" width=\"101\" height=\"118\"\u003e","published_at":"2017-08-01T18:56:12-04:00","created_at":"2017-08-01T18:56:13-04:00","vendor":"Vibrant Health","type":"Urogenital Health","tags":["nutrition","nutrition health","nutrition info","srp","urogenital","urogenital health"],"price":3800,"price_min":3800,"price_max":3800,"available":true,"price_varies":false,"compare_at_price":null,"compare_at_price_min":0,"compare_at_price_max":0,"compare_at_price_varies":false,"variants":[{"id":47456264388,"title":"Powder","option1":"Powder","option2":null,"option3":null,"sku":"UTP","requires_shipping":true,"taxable":true,"featured_image":{"id":29416398404,"product_id":11623574980,"position":1,"created_at":"2017-09-09T18:57:28-04:00","updated_at":"2017-09-09T18:57:28-04:00","width":1500,"height":1500,"src":"https:\/\/cdn.shopify.com\/s\/files\/1\/2067\/5491\/products\/UTP_v1.1_80030_product_170825.jpg?v=1504997848","variant_ids":[47456264388]},"available":true,"name":"U.T. Vibrance - Powder","public_title":"Powder","options":["Powder"],"price":3800,"weight":0,"compare_at_price":null,"inventory_quantity":-5,"inventory_management":null,"inventory_policy":"deny","barcode":"0 74306 80030 5"},{"id":47533314244,"title":"Tablets","option1":"Tablets","option2":null,"option3":null,"sku":"UTT","requires_shipping":true,"taxable":true,"featured_image":{"id":29416400196,"product_id":11623574980,"position":2,"created_at":"2017-09-09T18:57:41-04:00","updated_at":"2017-09-09T18:57:41-04:00","width":1500,"height":1500,"src":"https:\/\/cdn.shopify.com\/s\/files\/1\/2067\/5491\/products\/UTT_v1.1_product_170825.jpg?v=1504997861","variant_ids":[47533314244]},"available":true,"name":"U.T. Vibrance - Tablets","public_title":"Tablets","options":["Tablets"],"price":3800,"weight":0,"compare_at_price":null,"inventory_quantity":0,"inventory_management":null,"inventory_policy":"deny","barcode":"0 74306 80050 3"}],"images":["\/\/cdn.shopify.com\/s\/files\/1\/2067\/5491\/products\/UTP_v1.1_80030_product_170825.jpg?v=1504997848","\/\/cdn.shopify.com\/s\/files\/1\/2067\/5491\/products\/UTT_v1.1_product_170825.jpg?v=1504997861"],"featured_image":"\/\/cdn.shopify.com\/s\/files\/1\/2067\/5491\/products\/UTP_v1.1_80030_product_170825.jpg?v=1504997848","options":["Type"],"content":"\u003cmeta charset=\"utf-8\"\u003e\n\u003cp\u003e\u003cspan\u003eU.T. Vibrance combines D-mannose with carefully selected botanical extracts and powders traditionally used to support healthy urinary tract function. Available in powder and tablets.\u003c\/span\u003e\u003c\/p\u003e\n\u003cmeta charset=\"utf-8\"\u003e\n\u003cul\u003e\n\u003cli\u003eEradicate E.coli bacteria form the urinary tract\u003c\/li\u003e\n\u003cli\u003eNutritionally support healthy urinary tract function\u003c\/li\u003e\n\u003cli\u003eRestore urinary tract health\u003c\/li\u003e\n\u003c\/ul\u003e\n\u003cimg src=\"\/\/cdn.shopify.com\/s\/files\/1\/2067\/5491\/files\/Gluten_Free.png?v=1502925416\" alt=\"Gluten Free\" width=\"100px\" height=\"120px\"\u003e\u003cimg src=\"\/\/cdn.shopify.com\/s\/files\/1\/2067\/5491\/files\/Vegetarian.png?v=1502925453\" alt=\"Vegetarian\" width=\"100px\" height=\"120px\"\u003e\u003cimg src=\"\/\/cdn.shopify.com\/s\/files\/1\/2067\/5491\/files\/Dairy_Free.png?v=1502925126\" alt=\"Dairy Free\" width=\"100px\" height=\"120px\"\u003e\u003cimg src=\"\/\/cdn.shopify.com\/s\/files\/1\/2067\/5491\/files\/Plant_Based.png?v=1502925443\" alt=\"Plant-Based\" width=\"100px\" height=\"120px\"\u003e\u003cimg src=\"\/\/cdn.shopify.com\/s\/files\/1\/2067\/5491\/files\/Non-GMO.png?v=1502925424\" alt=\"Non-GMO\" width=\"100px\" height=\"120px\"\u003e\u003cimg src=\"\/\/cdn.shopify.com\/s\/files\/1\/2067\/5491\/files\/Soy_Free_large.png?v=1502925450\" alt=\"\" width=\"101\" height=\"118\"\u003e"}
U.T. Vibrance
Mannose is a sugar that passes through the human system unmetabolized. As D-Mannose is structurally similar to E. Coli (a bacteria often responsible for urogenital infections) it will block the receptors E. Coli needs to thrive. Whole cranberry and blueberry as well as dandelion, parsley, bearberry, goldenseal and golden rod have also been traditionally used to nutritionally support healthy urinary tract function. Modern science now tells us the organic acids and proanthocyanidins of these botanicals may complement mannose in helping maintain a healthy urinary tract.

Specifications
U.T. Vibrance
Powder | Net Wt. 57.25g (2.02 oz.)
Tablets | 50 Vegipure Tablets
Product Flyers
Learn More
Full Disclosure Supplement Facts
Directions
Powder: As a dietary supplement, take one (1) scoop (5.725 grams) every 3 to 4 waking hours in water, blueberry or cranberry juice. Do this daily until the contents of the jar have been consumed. Drink plenty of fluids.
Tablets: As a dietary supplement, take five (5) tablets every 3 to 4 waking hours with water, blueberry or cranberry juice. Do this daily until the contents of the jar have been consumed. Drink plenty of fluids.

Specifications
U.T. Vibrance
Powder | Net Wt. 57.25g (2.02 oz.)
Tablets | 50 Vegipure Tablets
Powder
U.T. Vibrance Dietary Supplement
Serving Size: 1 Scoop (5.725 grams)
Amount Per Serving
% Daily Value
D-Mannose
5 g
*
Uva Ursi leaf 20% arbutin extract
125 mg
*
Blueberry fruit powder
125 mg
*
Cranberry whole fruit powder
125 mg
*
Dandelion root 4:1 extract
125 mg
*
Goldenrod aerial parts powder
125 mg
*
Goldenseal root powder
50 mg
*
Parsley aerial parts juice powder
50 mg
*
*Daily value not established
Tablets
U.T. Vibrance Tablet
Serving Size: 5 Vegipure Tablets
Amount Per Serving
% Daily Value
D-Mannose
5 g
*
Uva Ursi leaf 20% arbutin extract
125 mg
*
Blueberry fruit powder
125 mg
*
Cranberry whole fruit powder
125 mg
*
Dandelion root 4:1 extract
125 mg
*
Goldenrod aerial parts powder
125 mg
*
Goldenseal root powder
50 mg
*
Parsley aerial parts juice powder
50 mg
*
*Daily value not established

Other Ingredients: Cellulose Coating Only

Please refer to the supplement facts and ingredients listed on the label for information related to your purchased product. Product packaging and materials may contain differing information than what is shown on this page.
[widgetic-faq-accordion id=5983a283ecb2a1f34c8b4568 autoscale=on width=560 height=600 resize=fill-width]
Learn More
Ingredient Spotlight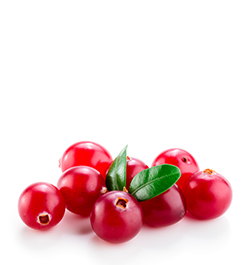 D-Mannose
Uva-ursi
Dandelion
D-Mannose is an anti-microbial sugar that occurs naturally in cranberries, which binds to sites where E.Coli bacteria are attached and helps rid the urinary tract of this infection-causing bacteria.
Uva-ursi can help reduce bacteria in the urine as well as swelling in the urinary tract.
Dandelion is a natural diuretic, which promotes urination, and also helps in detoxification.